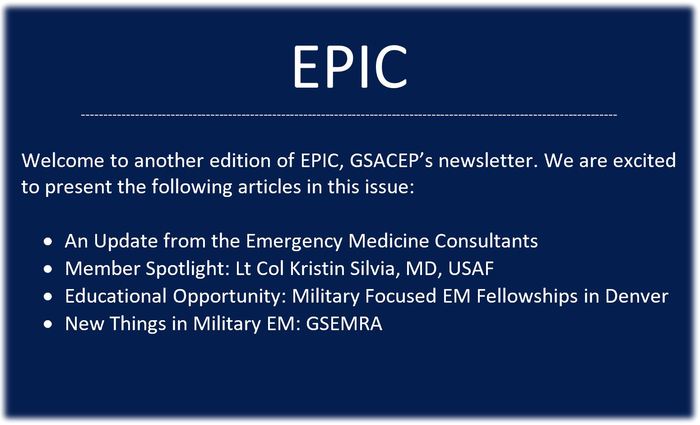 An Update from the Emergency Medicine Consultants
COL Bonnie Hartstein, MD, USA
CAPT Brendon Drew, DO, USN
Lt Col Leslie Matesick, DO, USAF
OVERVIEW
We are in a time of great change in the Military Health System as the management and administration of the Military Treatment Facilities transfers to the Defense Health Agency (DHA) over the next months to years. On the front lines as a specialty, Emergency Medicine is stronger than ever, recognized by leaders at all levels and in all settings as essential to the mission of Readiness and maintaining force lethality. The Army, Navy and Air Force are also each undergoing internal changes. The silver lining of all this change is the new found commitment of our EM leaders from the sister Services to work together as a unified voice for challenges ahead. This article gives a short overview of internal Service specific changes and the work your EM leaders are doing together.
MAP and ASSIGNMENTS PROCESS EVOLVING
Army medicine has re-aligned many positions to assign our physicians directly to operational units with duty at MTFs, known as MTOE Assigned Personnel (MAP). Many of you are currently filling these spots. Right now we are working to codify into policy the details regarding these spots as issues like advanced notification expected before unit training, the impact on GME, off-duty employment and other issues are still a bit "fuzzy." We can expect to have more clarity over the next year. Assignments for those of you in the PCS window will start to migrate to the AIM 2.0 system, a job marketplace where you will search for positions, post a CV, interview and be "hired" or selected into jobs more so than being placed by Health Resources Command. More info will follow with details - but best to work on getting a good CV uploaded into the system.
Navy Medicine has filled several Navy Medical Augmentation Platform (NMAP) billets within Marine Corps units over the past several years and this force will continue to grow. Similar to the Army, the details of employment are still being worked out, along with the final number and composition of the billets to be transitioned. We are continuing to refine the EM Match, which is an open marketplace executed jointly by BUPERS and the Specialty Leaders.
The focus of EM in the Air Force is also focused on readiness and operational medicine. Increased emphasis on medical readiness through off-duty employment and regional currency sites are opening opportunities for EM physicians. Part of this focus on readiness includes recognition of the need for physicians based at high-acuity civilian sites; increased civilian-imbedded assignment opportunities are on the horizon. Operational medicine is essentially deployment – deployment rates are increasing and everyone needed to anticipate an opportunity to serve their country in this role.
FUTURE PARTNERSHIPS and INITIATIVES
We can expect to see an increase in our military-civilian partnerships over the next few years and that will mean more exposure to high volume procedures and acuity- all in the name of readiness and wartime skill sustainment.
Together, the EM leaders have begun to work with the DHA to draft an EMS Procedural Manual, establishing the way the DHA will administer EMS services. We have begun to review the Navy's Clinical Pathways to look at how we might implement them system-wide. Staffing levels remain a big concern as part of the NDAA 17 calls for evaluation of MTF services as we want to ensure our emergency departments are appropriately staffed for the safety of both patients and providers.
The Army, Navy and Air Force EM communities are also working together to ensure a common voice during the implementation of MHS Genesis, development of a standard Individual Critical Task List (ICTL) common to all services, and the development of the TCCC Advanced Resuscitative Care Curriculum from the Joint Trauma System.
JOINT SERVICE TRAINING OPPORTUNITIES
MEDCOM recently released a small amount of funding for the development of the Joint Service Symposium on EM (in the past referred to as the Leadership in Emergency Medicine (LEM) conference near JBLM). The JSS on EM: Military Tactical and Operational Emergency Medicine Course will be held in Austin, TX, SEPTEMBER 4-5 and is open to all branches of military and will heavily focus on military unique/relevant aspects of emergency medicine. The preliminary curriculum will include a short lecture competition, procedures lab, military emergency medicine simulation wars, and research poster presentations, among many other activities. There will be a limited amount of central funding for speakers only.
Military Emergency Medicine is in a period of transformation. Combatant Commanders recognize the value of emergency physicians and the demand for our services continues to increase in deployed and austere locations. With DHA standing up and MHS evolving, we are in a time of great churn, turmoil, and change. This change brings great opportunity. Your specialty leaders are working together to solve problems and address issues common to the Services. We are moving forward as a joint community, maintaining Service identity while coming together as an Emergency Services community.
---
GSS 2020- STILL TIME TO APPLY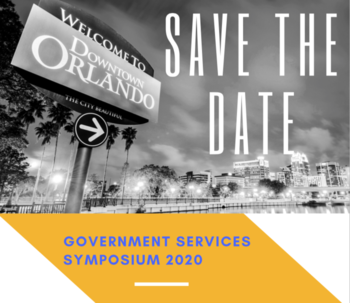 Do you have a unique perspective on military or federal health care that you'd like to share with your colleagues at GSS in Orlando, Florida March 20-23, 2020?
Please share your course proposal for the academic program at GSS 2020 by submitting your course proposal here.
Please feel free to submit as many lecture proposals as you would like to offer. Preference will be given to speakers who can offer two or more lectures.
If you have difficulty accessing the form, please email info@gsacep.org for assistance.
Deadline for course proposals is August 1, 2019 @ 2300 EST
---
Member Spotlight
Chief of Bioastronautics: Space Medicine? But I'm an ER Doc!
Lt Col Kristin Silvia, MD, USAF, FACEP
I spent years working in military emergency departments in the US and deployed, never considering that one day I would be taking care of our astronauts on their journey back from space. My background is similar to many in EM; deployed I flew Critical Care Air Transport (CCATT) missions and in garrison I led an emergency/ambulance services department. In 2014, I decided to attend the Aerospace Medicine Primary (AMP) course at Wright-Patterson AFB, pinning on my Flight Surgeon (FS) wings in 2015. I wasn't interested in a position in flight medicine per se, but wanted to see what opportunities would open up.
Near the same time, I was offered an operational EM position at the Pararescue (PJ)/Combat Rescue Officer (CRO) School as their medical director. At the Schoolhouse, I oversaw the medical education of PJs from EMT Basic through graduation of their 2-4 year pipeline. I was able to use my experience in emergency medicine to open an Ambulatory Care Unit, focusing solely on the support of the PJs. Because of my FS wings, I was able to bring them "up" and "down" on flight status as well as see them for routine and urgent concerns. These experiences in pre-hospital care, flight medicine, PJ medical control, as well as my training in emergency medicine are what gave me the skills that led me to my current position.
So what is Biostronautics? This specialized field is the marriage of biology and astronautical research, with a focus on the behavioral, biological, and medical concerns of humans in space flight. As the Chief of Bioastronautics, Human Space Flight Support (HSFS) Office, I lead contingency medical operations for NASA and U.S. Strategic Command in support of human space flight programs. I also develop the Space Operational Medical Support Training Course (SOMSTC), training DoD forces for astronaut rescue and recovery, as well as nominal and contingency landing site support. Coordinating with NASA and commercial companies, HSFS develops contingency OPLANs in support of future manned space flight missions, from low Earth orbit, including the International Space Station (ISS), to the moon and deep space exploration. HSFS has provided support to NASA continuously since 1959. Our three programs and the medical requirements are:
Soyuz: a Russian owned and operated taxi cab ride to the ISS. Currently $82M per seat.
The Russians provide all nominal/contingency support to the Soyuz, which launches and lands in Kazakhstan, with NASA crew surgeons on site to provide support to NASA astronaut(s). The HSFS role is to provide Aeromedical Evacuation (AE)/CCATT support in the event of a medical emergency, utilizing an in-system select C17 to transport astronauts from Kazakhstan to Landstuhl Regional Medical Center in Germany. I travel to Ramstein Air Base, Germany, in advance of a planned landing to brief the alert AE/CCATT teams on the mission and the basics of space medicine. The HSFS office opens a Support Operations Center (SOC) at Patrick AFB (PAFB), FL, to coordinate the mission.
Commercial Crew: a commercially owned and operated (Boeing and SpaceX) taxi cab ride to the ISS.
The commercial crews provide all nominal support for launch and landing. Both spacecraft launch from Kennedy Space Center (KSC)/Cape Canaveral AFS with Boeing planning for a land landing, but able to land in water if needed, and SpaceX planning for water landing only. The HSFS requirement is for contingency rescue, but because we are already on alert for launch, we provide MEDEVAC capabilities for launch, putting an EM/FS on board with PJ/CRO teams in two HH-60 helicopters.
Leading up to a planned launch, PJs and CROs from assigned units will arrive at Patrick AFB for Just-In-Time Training (JITT). JITT will cover everything from capsule design and opening the hatch to spacesuit removal and SOMSTC. The teams will then split into three, with one team on alert in Hawaii, one team in Charleston, and one team remaining at PAFB. The two docs join the teams and receive a shortened version of SOMSTC before going on alert for launch. These teams are ready for world-wide medical contingency, with the ability to provide initial resuscitation, whole blood transfusion, airway and ventilator management, and prolonged field care in the open ocean. Utilizing a "surgeon loop" on console in the SOC, I am on-line with physicians from Mission Control at Johnson Space Center (JSC), KSC, and the commercial providers from before launch until after orbital insertion. I also provide on-line medical control for deployed PJ teams during contingencies, coordinating between the PJs, NASA, CCP and MTFs.
Orion: NASA owned and operated deep space vehicle
NASA has requested the DoD, through HSFS office, provide all nominal End-Of-Mission (EOM) recovery of crew and capsule, contingency rescue of crew after an off-nominal launch/landing, and capsule retrieval/salvage after an off-nominal landing with crew rescue. While we still utilize the PJ/CRO/Doc teams as with CCP for contingency rescue, the primary DoD force for nominal EOM is the USN amphibious well-deck ship, (AKA landing/platform dock or LPD), a mission the Navy has supported since the early days of spaceflight. Details on medical assets are still being worked, with the first uncrewed Orion mission, Artemis-1, planned for 2020, but will include EM and surgical capabilities.
Bioastronautics is an amazing opportunity, with experiences that you won't find anywhere else in the military. Military medicine is unique in that a general medical officer or psychiatrist can provide medical control of PJs as long as they have flight surgeon wings. As Emergency Medicine physicians, we are the subject matter experts in pre-hospital care, and we have much needed experience and skills to bring to the field. It is time to step out of the box of the emergency department, spread your (flight surgeon) wings, and step up to the plate. You will not be disappointed.
KRISTIN L. SILVIA, Lt Col, MC, USAF ?

Chief of BioAstronautics
45th Ops Group, Detachment 3
Human Space Flight Support (HSFS)
---


Educational Opportunity
Train in a Military Focused Emergency Medicine Specialty Fellowship in Denver
Denver Health Medical Center & University of Colorado Anschutz Medical Campus
The Department of Emergency Medicine at the University of Colorado and Denver Health Medical Center has several fellowships that cater to the unique skillset needed by military emergency physicians. With a focus on combat casualty care in future battlefield environments, we are training emergency physicians to be leaders in the military and experts in civilian health care systems, and hospitals. We have a 20-year long history of training military emergency physicians in specialty fellowship programs and training DoD medics (e. g. SOF Medics, Navy Corpsman, etc.) across different sub-specialties. Most recently, UC Health has launched a new sustainment and training platform at UCH Colorado Springs (Memorial Hospital) for active duty Army and Air Force emergency physicians and surgeons.
The CU Anschutz Center for COMBAT Research (housed within the DEM) works across campus to support DoD funded investigators and works closely with active duty researchers across the country. The DEM ranks near the top for DoD Research funding and is commonly in the top ten in NIH Funding annually among all civilian EM Departments.
Denver Health Medical Center is home to the Ernest E. Moore Shock Trauma Center at Denver Health, a world-renowned Level 1 trauma referral center for the Rocky Mountain Region, and the Denver Paramedic Division - the primary advanced life support EMS system for the city and county of Denver.
The University of Colorado Anschutz Medical Campus is located at the Fitzsimons military campus and is home to the University of Colorado Hospital, a Level 1 trauma center and regional burn center, Children's Hospital Colorado, the Veterans Affairs Medical Center, the School of Medicine, School of Public Health, and the Colorado Clinical and Translational Sciences Institute. The Department is nearby to several Army, Navy, and Air Force Reserve, Guard, and active duty units, including Buckley AFB, Fort Carson, Peterson AFB, and the USAF Academy, with several units based on the CU Anschutz campus tying the campus to its military legacy of Fitzsimons.
Below are the fellowships that we offer and we are looking for applicants! Click the buttons below for more information.
Anesthesiology Critical Care Medicine Fellowship The University of Colorado Anesthesiology Critical Care Medicine Fellowship is an ACGME approved fellowship providing advanced knowledge, skills, and clinical experience in multidisciplinary critical care medicine. This fellowship has a 100% critical care board certification pass rate and 100% of our graduates obtained critical care faculty or private practice positions. To date, this fellowship has not yet had a military fellow, but we are looking forward to our first one.
Fellowship Director
Jason C. Brainard, MD​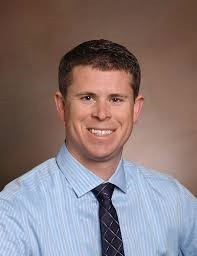 Associate Professor of Anesthesiology & Critical Care
Program Director, Anesthesiology Critical Care Medicine Fellowship
Department of Anesthesiology and Emergency Medicine
University of Colorado School of Medicine
Emergency Medical Services (EMS) Fellowship The Denver Health fellowship in EMS and Disaster Medicine is a one-year ACGME accredited fellowship affiliated with Denver Health Medical Center and the Denver Health Paramedic Division (DHPD). Fellows have a unique opportunity to train as a paramedic in our program and become patched in the Denver Paramedic Division. Numerous fellows have presented research at the National Association of EMS Physicians. This program has had two fellows represented by the Army and another that was a member- of the US Air Force Reserve, Medical Corps. A current faculty member of this program was a major in the USAF (separated in 2001).
Fellowship Directors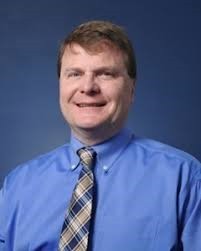 Medical Director
Denver Health Paramedic Division
Denver Health Medical Center
Lara Rappaport, MD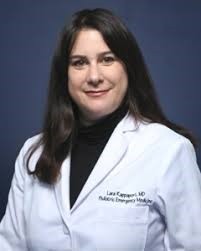 Associate Medical Director- Pediatrics
Denver Health Paramedic Division
Global Emergency Medicine/Public Health Fellowship The University of Colorado/Denver Health Fellowship in Global Emergency Medicine and Public Health is organized and supported by the University of Colorado/Denver Health Department of Emergency Medicine, in collaboration with the Colorado School of Public Health. This program includes completion of a Master's in Public Health (MPH). This program has two current fellows both represented by the Air Force.
Fellowship Director
Jennifer Whitfield, MD, MPH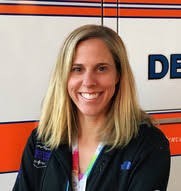 Staff Physician, Denver Health Medical Center
Department of Emergency Medicine
Assistant Professor, University of Colorado SOM
Medical Toxicology Fellowship The Medical Toxicology Fellowship program is based at Rocky Mountain Poison & Drug Center (RMPDC), a department of the Denver Health and Hospital Authority. The fellowship is a two-year program during which the fellow is given ample opportunities to publish and gain valuable hands-on experience in toxicology. This program has had ten military graduates representing the Army, Air Force and Navy.
Fellowship Director
Christopher Hoyte, MD
Fellowship Director, Rocky Mountain Poison and Drug Center
Associate Medical Director, Rocky Mountain Poison and Drug Center
Medical Director, Toxicology Clinic, University of Colorado Hospital
Associate Professor, Department of Emergency Medicine, University of Colorado SOM
​
Research Fellowship This two-year clinical research fellowship consists of obtaining an MPH, initiating and completing a substantial research project, and working as an attending physician in the emergency department at either Denver Health Medical Center or the University of Colorado Hospital. As part of the fellowship, each fellow will participate in Emergency Medicine Scientist Training and Intensive Mentorship (EM-STIM), an established departmental research-in-progress and training program with an extensive track record of supporting early-stage scientists. To date, this fellowship has not yet had a military fellow, but we are looking forward to our first one.
Fellowship Directors
Jason Haukoos, MD, MSc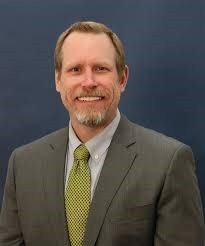 Director of Emergency Medicine Research
Department of Emergency Medicine
Denver Health Medical Center
Professor of Emergency Medicine, Epidemiology, and Clinical Sciences
University of Colorado School of Medicine
Colorado School of Public Health
Adit Ginde, MD, MPH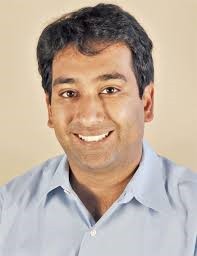 Vice Chair for Research
Department of Emergency Medicine
University of Colorado School of Medicine
Professor of Emergency Medicine, Anesthesiology, and Epidemiology
University of Colorado School of Medicine
Colorado School of Public Health
Ultrasound Fellowship The Ultrasound Fellowship at Denver Health Medical Center (DHMC) is a one-year curriculum designed to train emergency physicians to be leaders in emergency ultrasound. We have positions for emergency medicine and pediatric emergency medicine physicians, and have also trained hospitalist medicine physicians. This program has had 32 prior fellowship graduates practicing in academic, community and military settings. Notably, we have trained military fellows who have gone on to direct ultrasound programs with both the Army and the Navy.
Fellowship Director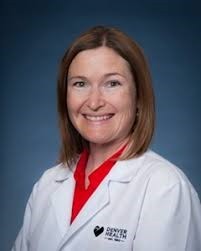 Staff Physician, Denver Health Medical Center
Assistant Professor, University of Colorado School of Medicine
CU Anschutz Center for Combat Medicine and Battlefield (COMBAT) Research

The mission of this program is to improve the care of combat related injury and illness through innovation, research, and advanced development with military and civilian collaboration. The Center for COMBAT Research aims to facilitate the execution of combat and deployment-related research by navigating successful relationships with military scientists, clinical investigators, combat leaders, and field operators to produce successful innovations, material solutions, and knowledge products of high impact to the warfighter.
Deputy Director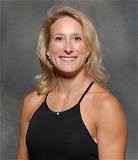 Kathleen Flarity, DNP, PhD; Colonel, USAF
Associate Professor Emergency Medicine
University of Colorado School of Medicine
Center Director
Vik Bebarta, MD; Colonel, USAF IMA, MC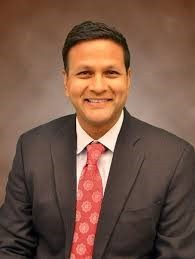 Professor (tenured) Emergency Medicine
Professor Pharmacology
University of Colorado School of Medicine

---
New Things in Military EM
Capt Joshua da Silva, DO, USAF
I wanted to take a moment to introduce one of the new members of the Government Services (GS) EM family, the GS branch of the Emergency Medicine Residents Association (EMRA). EMRA is an organization that has been around for some years, and serves as a guiding light for medical students and residents to navigate the medical education system into residency and beyond. The EMRA body has been mainly civilian up until March of this year, when the Government Services Branch was formed. The main purpose of this organization is to directly address the unique challenges that military medical students and residents face, as well as to establish a support network to promote mentorship, research, and leadership between civilian and military emergency medicine residency programs. Our end goal is to see military emergency medicine brought to the forefront, less as a specialized sub-group, and more as the other side of the EM coin.
Since our goals are very much aligned with GSACEP, we plan on using many of their resources. We have recently created a joint listserv to better coordinate dissemination of new information and event planning. There are plans to introduce this newsletter, EPIC, to the EMRA community, and hopefully soon have new case studies or opinion pieces highlighting the work of rising learners. There are also plans being developed to have a simulation competition in combination with MEDWARS, to publish military specific articles in the EMRA journal, and to have a military EM panel at ACEP Scientific Assembly.
What do we need right now?
Motivated students to serve as branch representatives, whose role it is to serve as points of contact for branch EM residencies, as well as to assist in maintaining up-to-date resources on our websites.
Attendings who are willing to serve as mentors.
For information about how to get involved, recommendations for students to fill representative positions, or for general information please email: gsemra2019@gmail.com
LT Danielle Wickman, MD, USN, MSC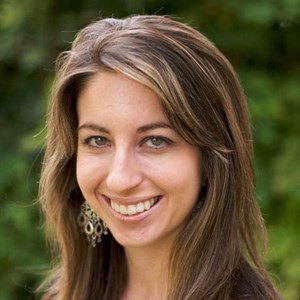 LAC + USC Medical Center
GSEMRA Chair
danielle.wickman@gmail.com
LT Katie Lee, DO, USN, MC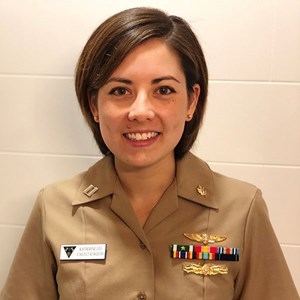 Naval Medical Center, San Diego
GSEMRA Chair-elect
katherine.j.lee17@gmail.com
Capt Joshua da Silva, DO, USAF, MC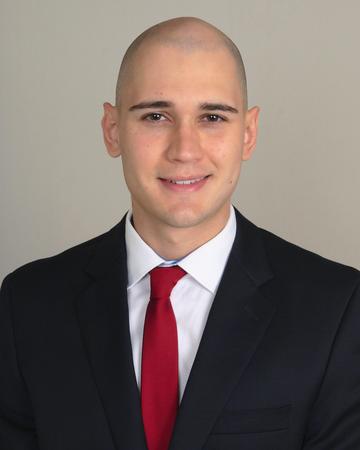 Wright Patterson Medical Center
GSEMRA Vice-chair
joshuadasilva7@gmail.com